Medford Senior High School

Class Chats!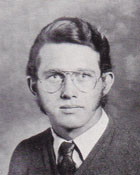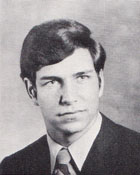 Rick- loved your comments! Good thing we did not meet up in college as I went the same route! Laugh about all of it now but also know it was a waste of time. Love my grandboys as well! Only difference I can see is I am still with #1 wife. Woman saved me from myself and we are 47 years at it.
Posted on: Apr 09, 2023 at 9:47 AM
Happy Birthday
hello cousin barbra, im still in the philippines, ive been here over a year now, im still with the greater vision bible baptist church on the island of biliran, ive learned how to speak philippino since ive been here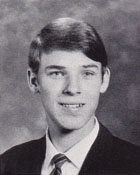 I had just started a facebook contact with Mike after probably 30 years. We both had cancer about the same time. We both beat it. 1 week later he had his accident I couldnt believe it. Wasnt able to get to Medford for Mikes memorial from Bend but saw a lot of pics. What a wonderful man. Mike was one of the first people to welcome me to Howard elementry when my family moved in from Applegate. His athletic skills passed me up almost right away and I rooted for him from then on. --I was able to connect with his lovely wife and we had a good time talking about her new endever in Utah. Hooked her up with my old friend Ted Colvin and gave her his number in Park City and I guess they had some good vists. She looks great and has family in Salt Lake. R. I. P. .my old friend .--- Dan
Posted on: Mar 03, 2023 at 9:32 PM
I don't check this site too often but tonight I saw the post about Mr. Hendrix. He was a favorite of mine. This caused me to go through all the deaths throughout the years since we graduated. I saw that Clark's cause of death was unknown so I tried to answer that.
Overall, I want to reach out to everyone about what I regret. As I looked at each face which were from pictures when life was new and everyone was beautiful, I wished I had known them all. There is a movie/play called "Our Town". Its protagonist is a girl who dies young and she speaks to the other deceased individuals in the cemetery. They have a conversation about what day they would choose of they could live one day over. The deceased were talking about special days - like birthdays or weddings or Christmases. But the young girl insists she would chose an ordinary day. She would tell people to look at one another, to put down the paper or any other distraction and listen, converse, be there. When I think of that play, I wish I had taken the time to really know other classmates and not the few that I hung out with. I miss the ones I didn't know. ??