Medford Senior High School

Class Chats!
Posted on: Jul 11, 2021 at 5:26 PM
happy birthday dopnna
Happy birthday Donna, hope down south is treating you well.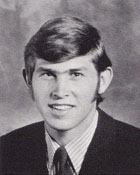 EILEEN, Eileen Eileen. A real Sweetheart of the 'ol Rodeo. First met Eileen back in the 3rd grade at Lincoln Grammar school. She was always very kind to her classmates and had a nice smile for everyone. I met Eileens brother, Chuck, through her and we have remained life long friends. She had two younger brothers as well, Gary and Tyrone. Her mother, Ruth, use to haul us all up to the Applegate Wayside in the summertime to swim, jump off rocks and eat watermelon. Eileen was a gentle soul and will be dearly missed by her family and everyone who ever had the good fortune to know her.
hi randy, long time no see
Retired rancher? I thought you were a school principal.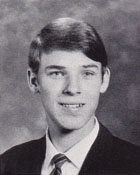 Just cruzing thru the web site. Hope is all well my motorcycle and camping budy. Hope Portland is still there.
Life is blessed with my fabulous husband of 26 years! The COVID year along with the fires makes me so grateful for what is important in life. I hope all of those sweet young graduates of 1969 are well and happy.